Stone Diamond Polishing Pads to Keep your Floor Shining Like New
You leave no stone unturned when building your dream home. You pay special attention to its flooring and get placed white marble that looks irresistible with its charm and elegance in the beginning. But use of harsh chemicals and soaps for its cleaning make it lose its shine over time. This happens because this stone is porous in nature and absorbs all the chemicals gradually. This leads to the finish of the marble becoming dull with passage of time and frequent use and cleaning. If you are interested in keeping your flooring looking like new for a long time, you must employ stone diamond polishing pads for its polishing when it becomes dull. You can buy a 4 inch marble diamond polishing pads set to look after your flooring.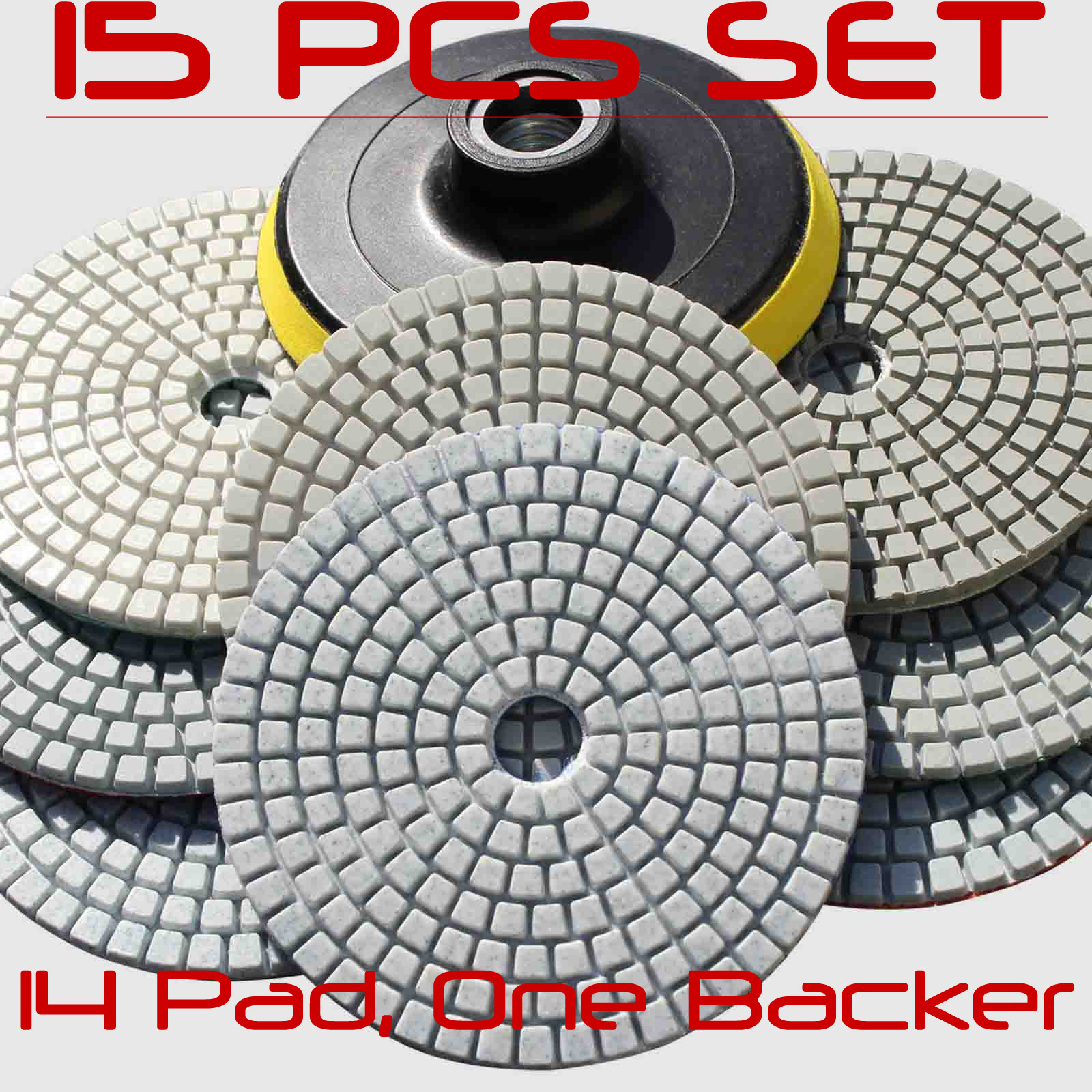 Easy polishing with diamond pads that can achieve mirror like finish
Available at a price of just $29.99 at eBay, this 15 piece set consists of 14 polishing pads and a piece with hook and loop for attaching pads to the grinder. You can easily polish your hard surface with the help of these diamond polishing pads whether you have granite stone or concrete marble as flooring in your property. In this set, you get 4 pads of grit 50, 3 polishing pads of grit 100, 2 pads of grit 200, and one pad each of grit 400, 800, 1500, 3000, and finally grit 6000. All these pads are ideally suited for cleaning and polishing of different types of hard surfaces such as concrete, marble, granite, porcelain tiles, etc. All the pads do aggressive scrubbing to give you a mirror like finish within minutes.
Last long as they are made of diamond powder
Diamond polishing pads in this set are very durable and designed to last for a very long time. These pads are made with diamond powder that has been impregnated with resin. These pads are flexible enough to allow for easy polishing of even contoured surfaces. They have a height of 3 mm and remain Velcro backed with a loop. You can easily polish all sorts of floors using these pads whether you opt for dry polishing or go for wet polishing. You can choose the pad with the required grit depending upon the kind of rough stuff that you want to take off the surface. You can start with grit 50 but go up depending upon the surface and the kind of finish you are looking for.
Read more about Diamond Tools Granite Polishing